Revelation 2:4 " Yet I hold this against you: You have forsaken the love you had at first."

First of all, I fully acknowledge that there will be other indicators of the loss of heart our Great Commission. This is a vital sign, a test to see if our corps and our ministries are still aligned with our first love, and from this foundation – 'Others'.
The Church of Ephesus had drifted from its mission. They had lost that lovin' feeling…and now it's gone, gone, gon (ahem, never mind)…I digress.

So what indicators are there of this love loss?
How do we recover that love, and what are the remedies while recovering this love? Before we can get to the remedies, let's explore 3 ways to tell we've lost our heart for 'Others':
Isolated and insulated programming:
I have to confess that I don't like the work "programming", but a lot of what we do within the context of ministry can be considered "program", but it should be much much more than just a title.
Corps Ministries are essential to the vitality of our growth, but what happens when our ministries (or programs) stop including (either intentionally or unintentionally) the outside community?

The fact that I said "outside community" could also be a 'tell'…because we should be viewing what we do holistically and there should never be an 'us and them' mentality, with the exception of being 'set-apart' in the context of holiness…but that's a different conversation for another time.

How we 'do community' matters! How we bring people in to commune at our tables matters…and if our ministry programs only serve to meet the needs of only the 'corps people' then may have lost our heart for 'others'. Dare I say that if our army structured programs are no longer meeting the needs in our greater community, then perhaps it's time to chuck those old, ineffective programs, or reinvent those programs, or invent new methods (with the firm foundation of evangelism and the Christocentric cornerstone). Soldiers and Officers…if the four walls we operate in are seen as solely isolating and insulating comforts to us and our people, then we could be losing our heart for 'others'.

"Everyone Outside are Sinners and We Are Not!"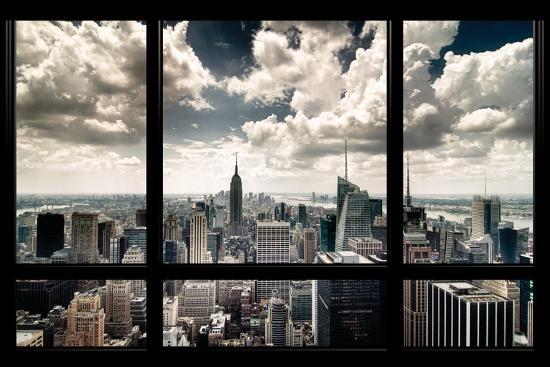 The above title might never be quite expressed like this, but it can certainly be felt and assumed by certain soldiers from time to time. It is an erroneous, and similar to the first indicator, can led us to build walls instead of tearing them down. We might build this false sense of who we are in the Kingdom of God, and how others are to be judged instead of living a sacrificial life full of humility and love. When we stereotype everyone outside of our corps, we enter the dangerous territory of becoming just like the Pharisees of old who acted as governors of the law instead of genuine mouthpieces for God.

Place such judgements upon "those" people, we have purposefully set ourselves apart and could see ourselves as better than "them". We could look down our noses at the "outsider" and in so doing look at evangelism and even the Great Commission as a chore and the outsider we reach as projects instead of people.


3. We Are Not Earnestly and Diligently Praying For Our Communities.

How we treat the discipline of prayer and the time we dedicate to it truly does matter! In our very distracted culture today, getting people to focus on anything for a prolonged period of time can be problematic and more effort needs to be placed into this element of corporate and individual worship. Remember, that when we pray, we go before the Lord in this manner not out of obligation or ritual, but because we are placing our hearts, souls, minds, bodies before the Lord so that we might hear from Him and be in tune to the leading of His Holy Spirit. If we don't have a heart for people within our corporate and individual prayer, chances are we will not possess the love that we need to reach them. The love that is needed to reach others for Christ only starts with our limited capacity to love but when we bow our hearts (and knees) we allow the Divine to imbue us with His mighty, all-consuming love – this full embodiment of that Divine love within us allows true evangelism to take place. It is only when we tap into the power of prayer for the greater community that we will find that earnestness and a heart for others.
These are just three indicators of a lost heart of others. I know that there are other indicators, please tell us what you think those other indicators might be in the comments below…let's keep this important conversation going!

Something more for our Army to ponder.


**Disclaimer: the thoughts and comments in this blog are strictly the comments and opinions of the writer and does not necessarily reflect the opinions of The Salvation Army as a whole. Reader discretion is advised.**